Complex Care Clinic
Location Hours:
Friday | 1:00 p.m. - 4:00 p.m.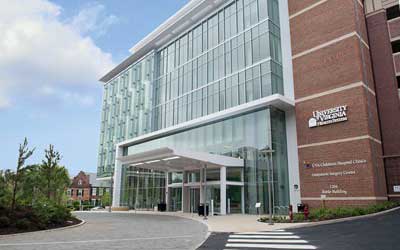 Parking: Free for patients and visitors.
Park in the 11th Street Garage.
Enter the Battle Building on Level C.
Overview
The Complex Care Clinic provides comprehensive, coordinated care to patients with complex medical needs. Our patients often rely on technology and medications to manage their conditions. We strive to decrease their need for frequent use of healthcare resources and hospitalizations. We partner with the child's primary care doctor to provide the best care possible.
Our team includes:
Physicians
Nurse practitioners
Registered nurses
Case managers
We work with other services, such as nutrition and other therapy services, when appropriate.