West Complex
1300 Jefferson Park Ave.
Charlottesville, VA 22908
Location Hours: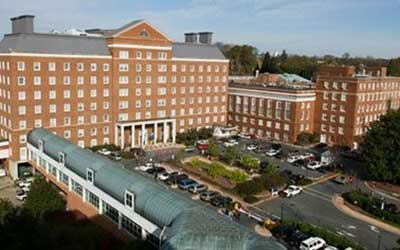 Note: Input West Complex for Google Maps and some GPS devices.
Parking: Free with validation, using your green parking ticket when you register at your appointment. Use the Lee Street and 11th Street parking garages.
Shuttle service: Runs every 30 minutes, Monday-Friday, 8 a.m. - 6 p.m. Find shuttle stop locations.
Drop-off locations: Patients can be dropped off in front of the West Complex off Jefferson Park Avenue.
Overview
The West Complex houses a number of outpatient clinics and services.