Colonnades Medical Associates
100 Colonnades Hill Drive
Charlottesville, VA 22903
Location Hours:
Monday - Thursday | 8:30 a.m. - 5:00 p.m.
Friday | 8:30 a.m. - 1:00 p.m.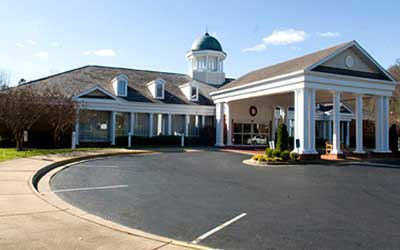 Parking: Free for patients.
Overview
Colonnades Medical Associates offers comprehensive primary care to patients over 65 in the comfort of your community.
General Healthcare
Checkups, medical exams and adult physicals
Immunizations
Medication management
Diabetes management
Care for chronic health problems
Cardiovascular disease management
Nutrition and healthy lifestyle counseling
Pre-operative evaluation
Tests and Procedures
Learn more about our geriatricians.
Patient Information
New Patients
We are accepting new patients who are residents of the Colonnades community. Make sure you have your previous healthcare provider fax your records to us.
Your Medications
Call us to renew a prescription.
Bring a complete list of your medications to every visit.
Lab Results
You will be notified about your lab results. You can also access your results via MyChart.
Cancellation Policy
Give us 24-hour notice if you need to cancel or reschedule an appointment.